Courses Importance to Job Market
The labour market
IT professions are key professions in service and industry, in culture and administration, in society as a whole. The opportunities on the Kosovo market are still very good for well-trained ICT specialists, as the ICT industry continues to suffer from a shortage of skilled workers. This is a fatal development because it hits our highly developed economy at a sensitive point of value creation. It is therefore essential that the population becomes aware of the enormous importance of the ICT industry. All those who are already active in the ICT environment are aware of the exciting and enriching challenges of the ICT industry and the fact that ICT is a key technology, especially for Kosovo.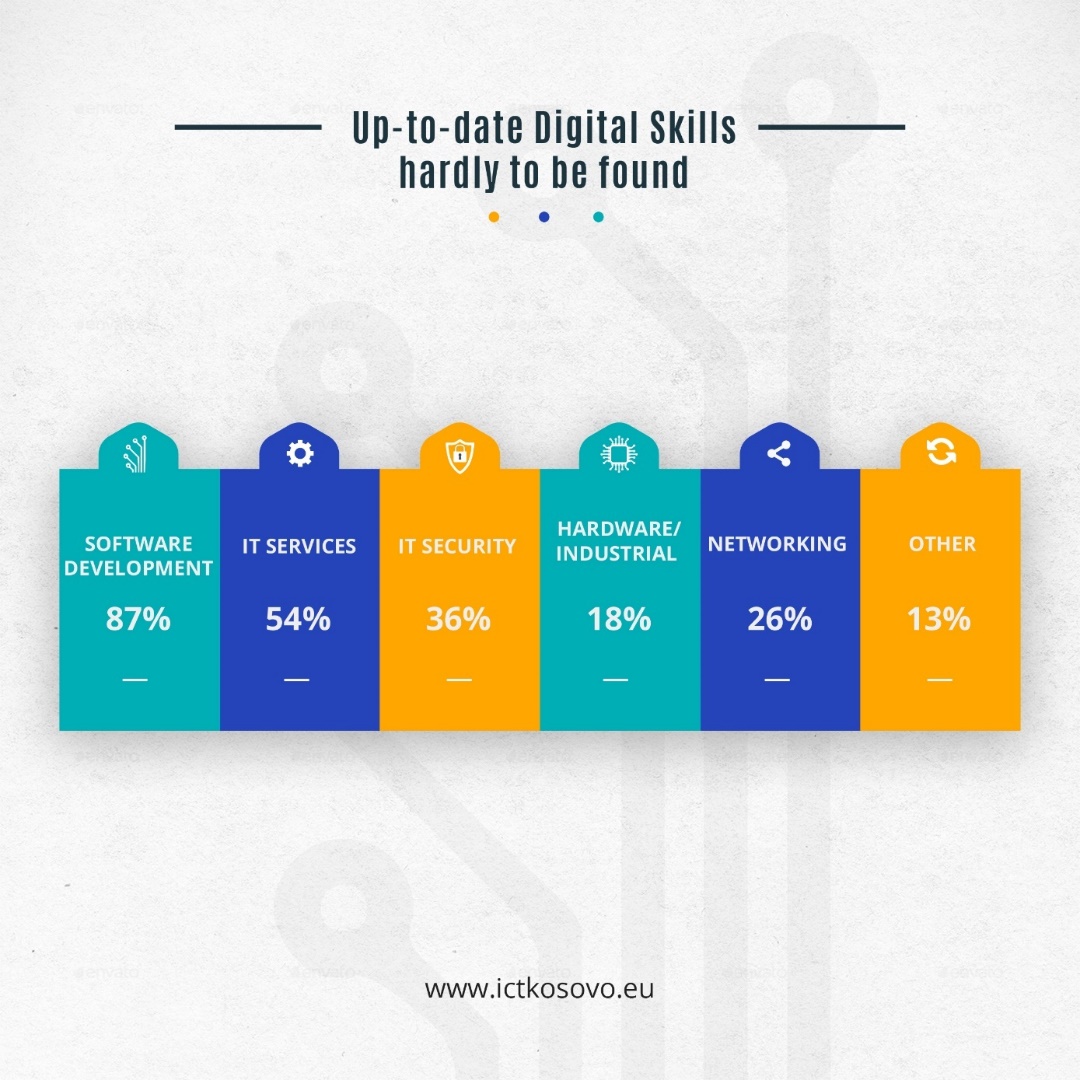 The ICT industry is still changing very quickly.
State-of-the-art developments are leading to ever higher qualification requirements for ICT specialists. The environment of computer science has changed in recent years to the extent that the complexity of ICT solutions and the requirements for their development and maintenance have increased. Innovation cycles have accelerated and are now in a state of constant change. In addition to technical problem solving, economic orientation and organizational support, the major challenge lies in communicative project management. Despite the great technological acceleration, however, the conceptual tasks and activities remain largely unchanged. This makes it clear how great the importance of a well-founded, conceptual and methodological basis for an ICT professional activity is.
Training in the ICT industry
Through our project we are providing the highly qualified trainings in the field of Programming, Cybersecurity, IT Project Management, Soft Skills etc. We have identified that there is a lack on the educational paths and their significance for knowledge in the field of ICT, so for this reason we have combined all the ICT trainings with additional training on Project Management, Business Analytics and Soft Skills.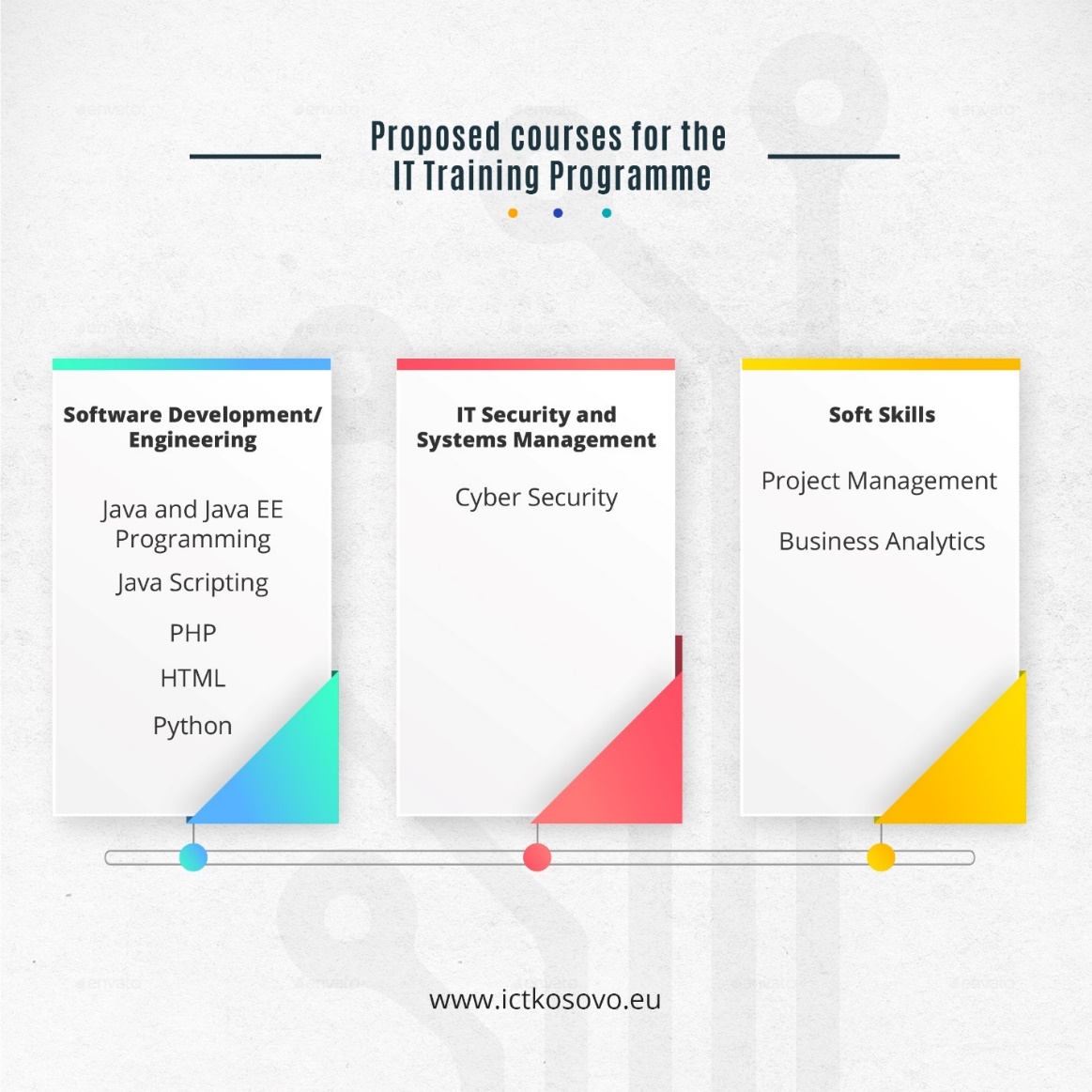 Lifelong Learning
In order to be able to successfully survive in the demanding and extremely exciting ICT industry, continuous further training is an absolute must. The requirement to stay up to date professionally and to continuously educate oneself in other areas (e.B. business administration, project management, behavior-oriented competencies) in addition to the IT skills is a must. If you want to be successful, you have to invest in your education.